Taipei-based E.Sun Commercial Bank
Implements Full Suite of Kamakura Risk Management Solutions

Singapore, October 2, 2018: Kamakura Corporation reported today that Taipei-based E.Sun Commercial Bank has signed an agreement to implement Kamakura's suite of solutions for asset and liability management (ALM), interest rate risk and liquidity management, and interest rate risk in the banking book (IRRBB), as well as managing its liquidity coverage ratio (LCR) and net stable funding ratio (NSFR) in accordance with Basel III regulations. E.Sun selected Kamakura's system after a comprehensive evaluation of available options.
Commenting on the announcement, E.Sun Bank said, "Our selection of Kamakura's suite of ALM, IRRBB, and Basel III LCR and NSFR solutions was based on Kamakura's exceptionally well-integrated solution, which encompasses both the bank's balance sheet management and regulatory requirements. We were impressed by Kamakura's professional approach and the deep expertise of its international, regional, and local consulting staff.
Doing the one-time data extraction and reconciliation of the bank's exposure before generating the risk matrices gives us a coherent approach to strategic analysis and reporting based on common data architectures. It significantly reduces the time we spend on data analysis and consolidation improving the speed and accuracy of our reporting.
We also appreciate Kamakura's training in the use of its IRRBB module, which we use to generate metrics such as changes in net interest income or changes in the economic value of equity. We incorporate these metrics into both our short-term and long-term planning scenarios, and they help us project volume, pricing, and repricing dates of our future business transactions. Within the IRRBB governance framework, Kamakura's solution makes us aware of the degree of our exposure to risk in all of our interest-rate-sensitive portfolios across the full maturity spectrum."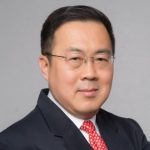 Dr. Clement Ooi, Executive Vice President and Managing Director of Asia-Pacific Operations for Kamakura, said, "Riding on its successful implementation of Kamakura's funds transfer pricing module in 2016, E.Sun Bank decided to trust Kamakura's stable and professional team to expand its solution to include ALM, IRRBB, and Basel III's LCR and NSFR. Once the solution is fully implemented, the bank will be fully prepared to meet today's ever-changing regulatory landscape. It will also be able to create simulation scenarios to provide a holistic view of liquidity, interest income sensitivity, and transfer pricing positions. Kamakura's total enterprise risk management solution will also help the bank achieve regulatory compliance, as Kamakura's models and methodologies are supported by reconciliation templates that fulfil all audit requirements."
Kamakura's Vice President and Director of Professional Services Frances Cheng said, "Kamakura's portfolio includes data elements to capture the characteristics of all financial products.
By viewing the bank's entire exposure within a single table and a single database, E.Sun Bank can easily create reports, analyze results, and generate risk matrices to satisfy customer groups in Taiwan, Hong Kong, Singapore, Vietnam, the U.S., Tokyo, Myanmar, and Australia."
Martin Zorn, President and COO for Kamakura Corporation, said, "The bank has chosen a truly integrated risk management solution that generates accurate risk metrics and is backed by over 28 years of research and product development. Kamakura's enterprise risk management system is user-friendly and flexible in its configuration. Our user interface was designed with typical day-to-day tasks in mind and allows users to set up and run scenarios smoothly and intuitively."
About E.SUN Commercial Bank
The E.Sun Commercial Bank, Ltd. (commonly known as E.Sun Bank) is headquartered in Taipei, Taiwan. (https://www.esunfhc.com.tw/) In 1989, a group of elite professionals joined under the leadership of chairman Mr. Yung-Jen Huang, who pledged to attain the summit and pursue to be the best. In 1992, E.Sun Commercial Bank was founded to realize these high ideals to become a first-class bank. The passage of the Financial Holding Company Law in 2001 paved the way for the creation of E.Sun Financial Holding Company Ltd, on January 28, 2002, marking the beginning of new era for E.SUN. Since the beginning E.Sun has demonstrated a consistent commitment to its brand name and pursuit of total quality management and service.
E.Sun provides various commercial banking products and services. The company accepts deposits; and engages in lending, discounting of bills/checks, domestic remittances, commercial acceptances, issuance of letters of credit, guarantees, custodian services and warehousing, rental of safe deposit boxes, and credit card operations. It also offers foreign exchange services, including general inward and outward remittance, foreign currency deposits, foreign currency loans, foreign currency guarantees, and exchange of foreign cash and travelers' checks, as well as import and export negotiation.
E.Sun Commercial Bank operates as a subsidiary of E.Sun Financial Holding Company, Ltd
About Kamakura Corporation
Founded in 1990, Honolulu-based Kamakura Corporation is a leading provider of risk management information, processing, and software. Kamakura was recognized as a category leader in the Chartis Report, Technology Solutions for Credit Risk 2.0 2018. Kamakura was named to the World Finance 100 by the editor and readers of World Finance magazine in 2017, 2016 and 2012. In 2010, Kamakura was the only vendor to win two Credit Magazine innovation awards. Kamakura Risk Manager, first sold commercially in 1993 and now in version 10.0.3, is the first enterprise risk management system for users focused on credit risk including IFRS 9 and CECL, asset and liability management, IRRBB, market risk, FRTB, CVA/DVA, SIMM, stress testing, liquidity risk, counterparty credit risk, and capital allocation from a single software solution. The KRIS public firm default service was launched in 2002. The KRIS sovereign default service, the world's first, was launched in 2008, and the KRIS non-public firm default service was offered beginning in 2011. Kamakura added its U.S. Bank default probability service in 2014.
Kamakura has served more than 330 clients with assets ranging in size from $1.5 billion to $3.0 trillion. Its risk management products are currently used in 47 countries, including the United States, Canada, Germany, the Netherlands, France, Austria, Switzerland, the United Kingdom, Russia, Ukraine, South Africa, Australia, China, Hong Kong, India, Indonesia, Japan, Korea, Malaysia, Singapore, Sri Lanka, Taiwan, Thailand, Vietnam, and many other countries in Asia, Europe and the Middle East.
To follow risk commentary by Kamakura on a daily basis, please follow:
Kamakura CEO Dr. Donald van Deventer (www.twitter.com/dvandeventer)
Kamakura President Martin Zorn (www.twitter.com/riskmgrhi)
Kamakura's official twitter account (www.twitter.com/KamakuraCo).
For more information, please contact:
Kamakura Corporation
2222 Kalakaua Avenue, Suite 1400, Honolulu, Hawaii 96815
Telephone: 1-808-791-9888
Facsimile: 1-808-791-9898
Information: info@kamakuraco.com
Web site: www.kamakuraco.com