KAMAKURA CORPORATION
Kamakura Corporation is the world's leading provider of risk management solutions – software, information and consulting – because successfully managing financial risk while meeting regulatory requirements demands industry-leading research, sound analytics, fully integrated applications, flawless execution and quantifiable results.
ABOUT US
KAMAKURA CORPORATION
Kamakura Corporation is the world's leading provider of risk management solutions – software, information and consulting – because successfully managing financial risk while meeting regulatory requirements demands industry-leading research, sound analytics, fully integrated applications, flawless execution and quantifiable results.
ABOUT US
KAMAKURA CORPORATION
Kamakura Corporation is the world's leading provider of risk management solutions – software, information and consulting – because successfully managing financial risk while meeting regulatory requirements demands industry-leading research, sound analytics, fully integrated applications, flawless execution and quantifiable results.
ABOUT US
KAMAKURA TROUBLED COMPANY INDEX
The Kamakura Troubled Company Index® measures the percentage of 40,500 public firms in 76 countries that have an annualized one- month default risk of over one percent.
Kamakura Default Probabilities versus
Legacy Ratings
Kamakura Daily Bond Performance Attribution
KRIS Daily Default Probability and
Bond Cross-Validation
There is No Free Lunch: How Portfolio Managers Need to Adapt to a Shifting Macroeconomic Paradigm Martin Zorn May 19, 2022 Presentation to the IACPM Spring Conference Madrid, Spain Abstract Over the past 50 years, the markets have witnessed many shocks and changes to...
ESG Risk Management Summit North America
Climate Risk Stress Testing Pre-event Workshop
May 24-25, 2022
New York, NY
NACM 2022 Credit Congress
June 5-8, 2022
Louisville, KY
Q Group Fall Conference
September 18-21, 2022
Phoenix, AZ
Asset Liability Management
Credit Portfolio Analysis and Default Probabilities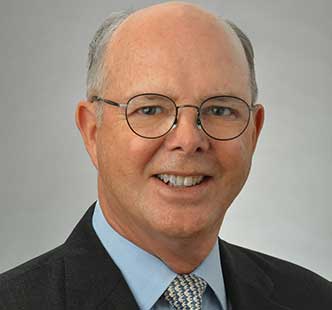 Donald R. van Deventer, Ph.D.
Don founded Kamakura Corporation in April 1990 and currently serves as its chairman and chief executive officer where he focuses on enterprise wide risk management and modern credit risk technology.
Martin Zorn currently serves as Kamakura's president and chief operating officer.  In this role he oversees all day-to-day operations serving Kamakura risk management clients in 37 countries.