KAMAKURA CORPORATION
Kamakura Corporation is the world's leading provider of risk management solutions – software, information and consulting – because successfully managing financial risk while meeting regulatory requirements demands industry-leading research, sound analytics, fully integrated applications, flawless execution and quantifiable results.
ABOUT US
KAMAKURA CORPORATION
Kamakura Corporation is the world's leading provider of risk management solutions – software, information and consulting – because successfully managing financial risk while meeting regulatory requirements demands industry-leading research, sound analytics, fully integrated applications, flawless execution and quantifiable results.
ABOUT US
KAMAKURA CORPORATION
Kamakura Corporation is the world's leading provider of risk management solutions – software, information and consulting – because successfully managing financial risk while meeting regulatory requirements demands industry-leading research, sound analytics, fully integrated applications, flawless execution and quantifiable results.
ABOUT US
KAMAKURA TROUBLED COMPANY INDEX
The Kamakura Troubled Company Index® measures the percentage of 40,500 public firms in 76 countries that have an annualized one- month default risk of over one percent.
Kamakura Default Probabilities versus
Legacy Ratings
Kamakura Daily Bond Performance Attribution
KRIS Daily Default Probability and
Bond Cross-Validation
In a recent post on SeekingAlpha, we pointed out that a forecast of "heads" or "tails" in a coin flip leaves out critical information. https://seekingalpha.com/article/4437074-us-treasury-yields-the-10-year-probabilities What a sophisticated better needs to know is...
ASPAC KRM System Operational Training – FTP
26th November 2021
8:30am – 12:30pm SGT
ASPAC KRM System Operational Training – ALM
24th – 25th November 2021
8:30am – 12:30pm SGT
Kamakura ASPAC Webinar: Address ALM Risk Post-Pandemic
26th October 2021
10:30am – 12:00pm SGT
Kamakura at the National Association of Credit Managers Credit Congress
October 10-13 Kansas City, Mo.
May 19-21, 2021 IACPM Virtual Spring Conference
Fiscal and Monetary Stimulus. Worried About Unintended Consequences?
Kamakura's products provide asset managers, banks, insurance companies and other financial institutions around the world with a highly advanced, integrated, end-to-end system for managing credit risk, market risk, liquidity risk, and asset-liability management. These products are designed to provide management, boards of directors, shareholders and regulators with an accurate and comprehensive view of the total financial risk of the organization as well as tools to manage that risk.
We serve the world's most sophisticated banks, insurance companies, asset managers, pension funds, and Central banks and regulators.
Asset Liability Management
Credit Portfolio Analysis and Default Probabilities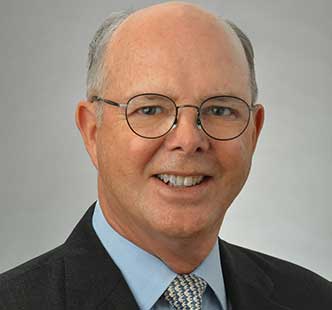 Donald R. van Deventer, Ph.D.
Don founded Kamakura Corporation in April 1990 and currently serves as its chairman and chief executive officer where he focuses on enterprise wide risk management and modern credit risk technology.
Martin Zorn currently serves as Kamakura's president and chief operating officer.  In this role he oversees all day-to-day operations serving Kamakura risk management clients in 37 countries.