Kamakura Risk Manager (KRM)
All major branches of risk management are dependent on the same core analytics techniques. Kamakura recognized this in 1993 when we launched our company as the world's first vendor to provide a fully integrated enterprise risk management system.
Kamakura Risk Manager (KRM) completely integrates credit portfolio management, market risk management, asset and liability management, Basel II and other capital allocation technologies, transfer pricing, and performance measurement.
KRM is directly applicable to operational risk, total risk, and accounting and regulatory requirements using the same analytical engine, GUI and reporting.
Kamakura's risk management vision: completely integrated risk solution based on common assumptions and methodologies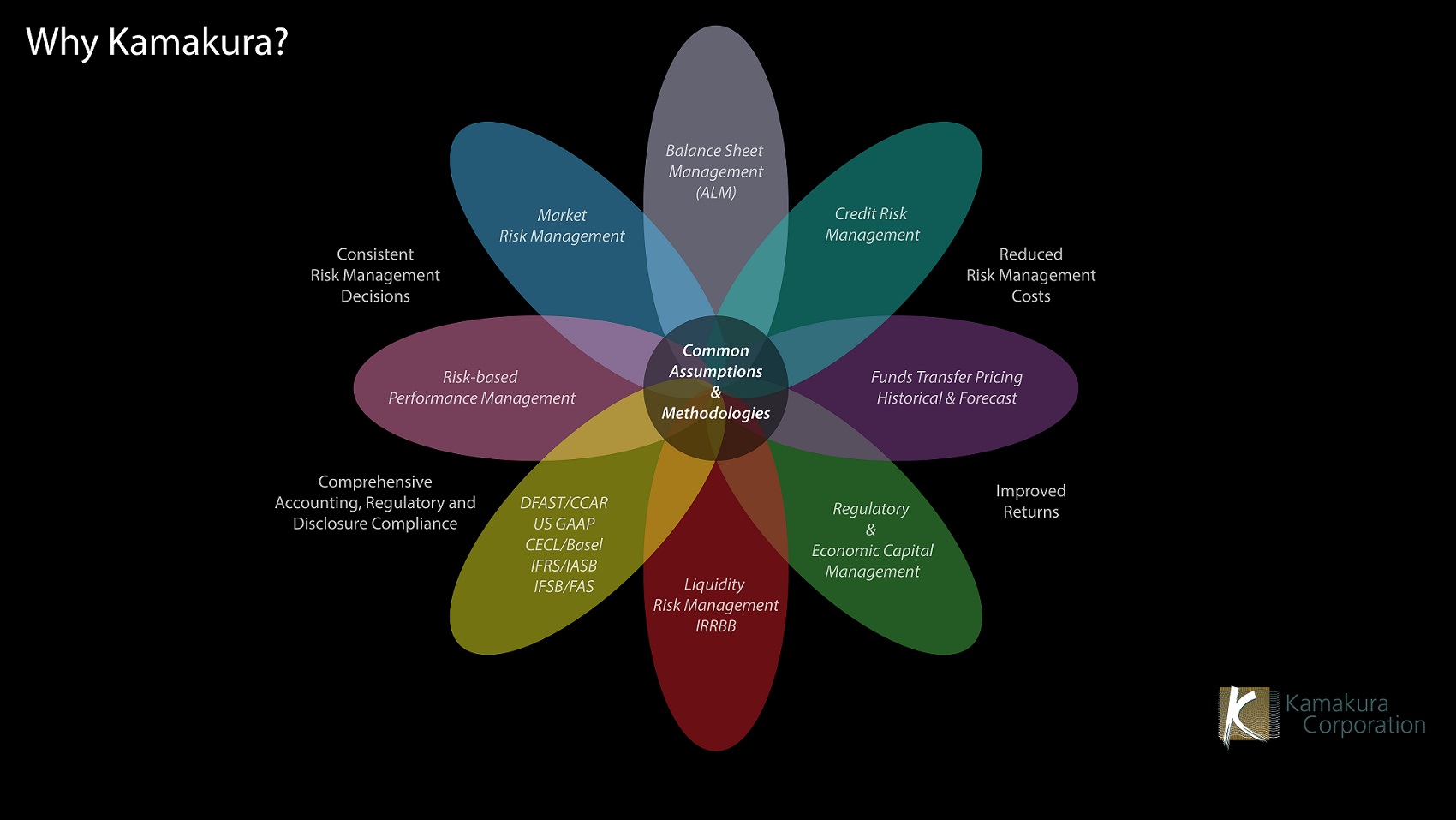 KRM offers:
Sophisticated Yield Curve Modeling
Flexible Risk Factor Modeling
Random Interest Rates Modeling
Arbitrage-Free Financial Instrument Valuation
Scenario Modeling and Portfolio Stress Testing
Delta-Normal Value at Risk Measurement
Historical Value at Risk Measurement
Monte Carlo Value at Risk Measurement
Dynamic Value at Risk and Expected Shortfall