KAMAKURA CORPORATION
Kamakura Corporation is the world's leading provider of risk management solutions – software, information and consulting – because successfully managing financial risk while meeting regulatory requirements demands industry-leading research, sound analytics, fully integrated applications, flawless execution and quantifiable results.
ABOUT US
KAMAKURA CORPORATION
Kamakura Corporation is the world's leading provider of risk management solutions – software, information and consulting – because successfully managing financial risk while meeting regulatory requirements demands industry-leading research, sound analytics, fully integrated applications, flawless execution and quantifiable results.
ABOUT US
KAMAKURA CORPORATION
Kamakura Corporation is the world's leading provider of risk management solutions – software, information and consulting – because successfully managing financial risk while meeting regulatory requirements demands industry-leading research, sound analytics, fully integrated applications, flawless execution and quantifiable results.
ABOUT US
KAMAKURA TROUBLED COMPANY INDEX
The Kamakura Troubled Company Index® measures the percentage of 40,500 public firms in 76 countries that have an annualized one- month default risk of over one percent.
Kamakura Default Probabilities versus
Legacy Ratings
Kamakura Daily Bond Performance Attribution
KRIS Daily Default Probability and
Bond Cross-Validation
Donald R. van Deventer First Version: January 24, 2022 This Version: January 25, 2022   ABSTRACT Please note: Kamakura Corporation term structure models are updated monthly.  For the most recent set of coefficients, contact info@kamakuraco.com This paper analyzes the...
BattleFin Discovery Day
January 26-27, 2022
Miami, FL
Q Group Spring Conference
March 27-30, 2022
Amelia Island, FL
Robert Jarrow and Donald R. van Deventer
The Reduced Form Approach to Pricing SOFR Caps, Floors and Swaptions
11th Annual Risk Americas
May 10-11, 2022
New York City, NY
IACPM 2022 Annual Spring Conference
May 19-20, 2022
Madrid, Spain
NACM 2022 Credit Congress
June 5-8, 2022
Louisville, KY
Q Group Fall Conference
September 18-21, 2022
Phoenix, AZ
Kamakura's products provide asset managers, banks, insurance companies and other financial institutions around the world with a highly advanced, integrated, end-to-end system for managing credit risk, market risk, liquidity risk, and asset-liability management. These products are designed to provide management, boards of directors, shareholders and regulators with an accurate and comprehensive view of the total financial risk of the organization as well as tools to manage that risk.
We serve the world's most sophisticated banks, insurance companies, asset managers, pension funds, and Central banks and regulators.
Asset Liability Management
Credit Portfolio Analysis and Default Probabilities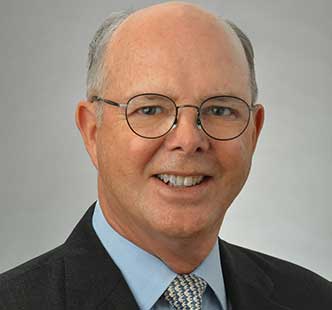 Donald R. van Deventer, Ph.D.
Don founded Kamakura Corporation in April 1990 and currently serves as its chairman and chief executive officer where he focuses on enterprise wide risk management and modern credit risk technology.
Martin Zorn currently serves as Kamakura's president and chief operating officer.  In this role he oversees all day-to-day operations serving Kamakura risk management clients in 37 countries.